Appleton man first patient for new heart disease treatment at UW Health | Top Stories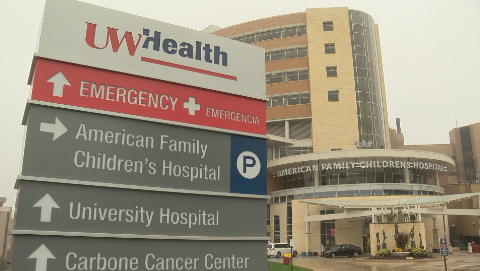 MADISON (WKOW) — UW Health treated the first patient nationwide with investigational cell therapy in October. It's a new treatment designed to combat a common, yet debilitating heart disease.
According to a news release from UW Health spokesperson Emily Kumlien, investigational therapy is designed to treat chronic myocardial ischemia (CMI). CMI stems from reduced blood flow to the heart, often caused by blockages in coronary arteries. 
The nature of CMI makes it difficult to treat with traditional medicine, but also does not leave patients in a position to get a stent or bypass surgery. According to Dr. Amish Raval, who is leading the investigational cell therapy trial at UW Health, the treatment will ideally provide a path forward for the 75,000 Americans diagnosed with CMI every year.
"Patients with CMI are often desperate to find relief after suffering for years with debilitating symptoms, and this therapy, if proven successful during this trial, could become not only the first cell therapy of its kind for heart disease but a real gamechanger for these patients in particular," Raval said in the release.
The treatment uses the body's own bone marrow cells, delivered to the heart through a minimally invasive catheter, in an attempt to stimulate the healing response. For trial patient Donald Krause, the treatment offers hope for a long life.
"I'm 81 years old now, but I'd like to play my French horn until I'm at least 91, and maybe even 101," Krause said in the release. "Music is obviously very important to me, but so is good health. I've seen a lot of people die from heart disease over the years, and I hope that my participation in this trial today might help many thousands of people in the future."