Healthy Carrot Cake Bars –
[ad_1]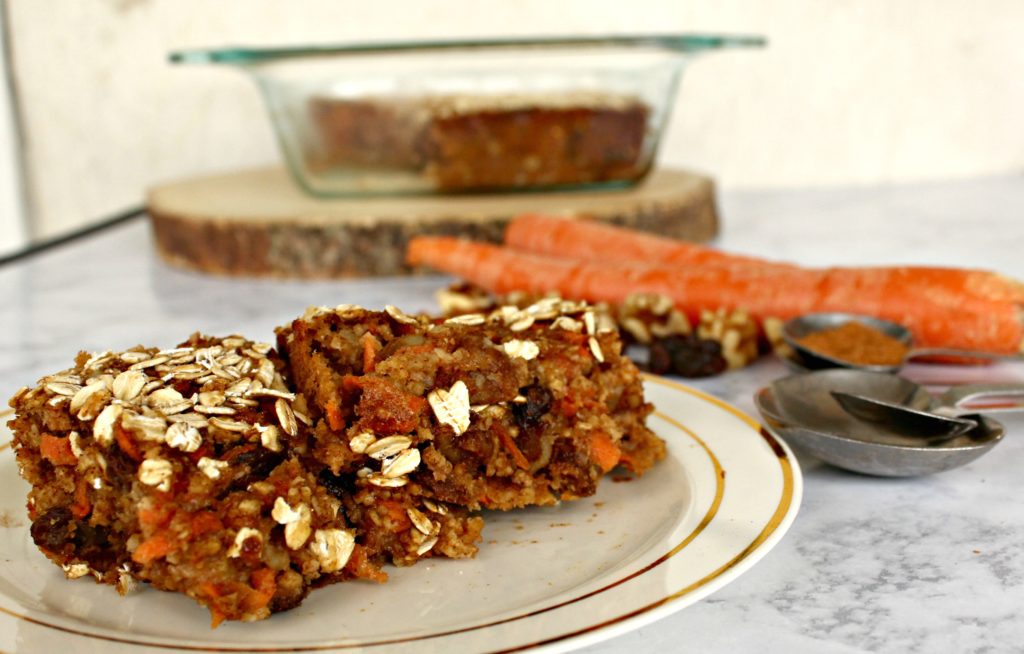 Healthy carrot cake bars are a fiber filled snack, protein packed dessert, and whole grain breakfast option for anyone trying to eat more whole and nutrient dense foods. 
If you have been looking to incorporate more whole, nutrient dense foods into your diet but still be able to enjoy your favorite classics this is the recipe for you. By eating foods in their whole and natural form they are generally more nutritious.  (Although it's totally okay to eat processed foods sometimes- they just shouldn't be your first choice the the majority of the time).
These healthy carrot cake bars include whole grains, fruit, vegetables, vitamins, minerals, protein, and fiber. Plus they are delicious! They are healthy enough for breakfast and tasty enough for dessert but I usually enjoy them for breakfast.  Including veggies in breakfast and dessert gives you lots of bonus points.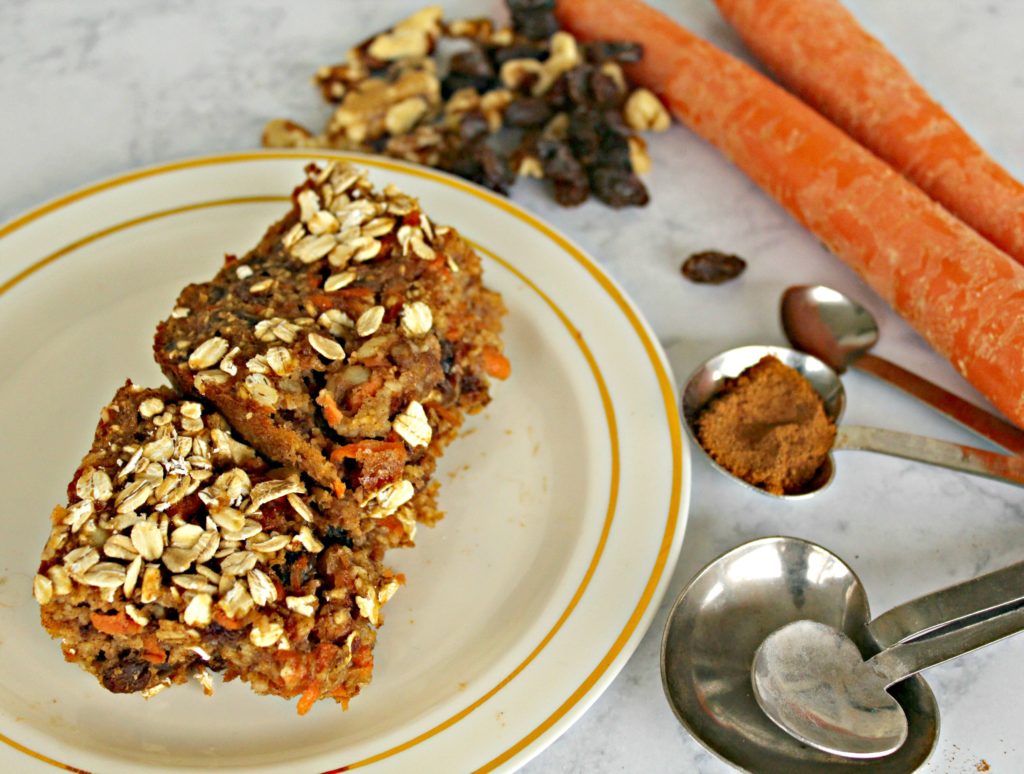 Carrots are packed with beta carotene, vitamin A, and antioxidants. There is evidence these nutrients can lower risk of disease such as diabetes, plus carrots are high in fiber which is great for lowering blood sugars.
As a healthier twist on carrot cake they do not disappoint. I am someone who loves dessert but doesn't generally like cake but the spices in the batter really level it up. For some extra flavor top these healthy carrot cake bars with icing- buttercream, cream cheese, a glaze, whatever!
If you are looking for a less healthy and more decadent carrot cake recipes I recommend checking out this recipe from Jessica at How Sweet Eats (bonus that she is also a Pittsburgh girl and has a pretty sweet name).
Or alternatively if you are looking for other dessert inspired healthy breakfasts check out these recipes: Blueberry Oatmeal Breakfast Cake, Vegan Breakfast Cookies, and Cookie Dough Breakfast Bars.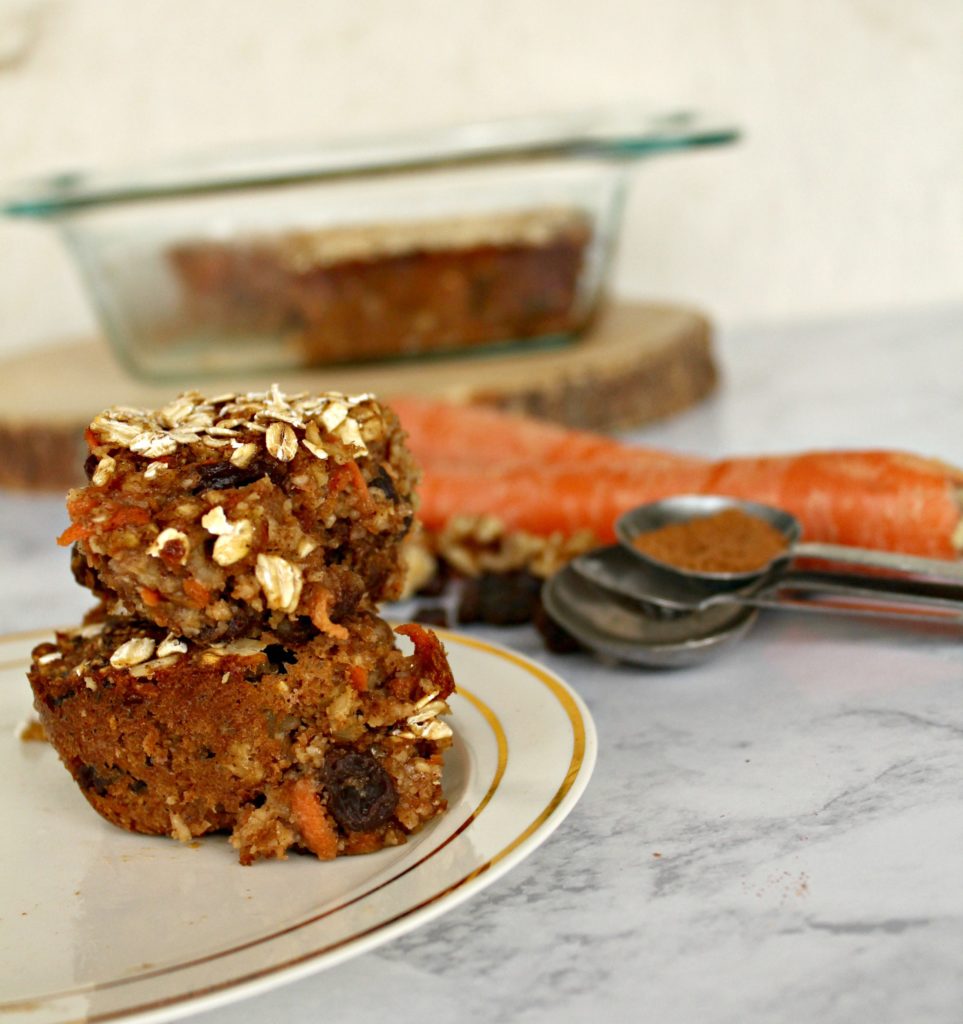 Healthy Carrot Cake Bars
1

cup

oat flour

½

tsp

baking soda

½

tsp

baking powder

¼

tsp

salt

¼

tsp

cinnamon

¼

tsp

nutmeg

¼

tsp

cardamom

2

eggs

1

tsp

vanilla extract

½

cup

applesauce

¼

cup

Greek yogurt

¼

cup

agave/maple syrup

1

cup

grated carrots

1

cup

walnut pieces

1

cup

raisins
Preheat oven to 350 and grease 8×8 baking dish

Measure and combine dry ingredients- flour, baking soda, baking powder, salt, and spices. Add in walnuts, and raisins.

Whisk together eggs, vanilla, applesauce, yogurt, agave, and carrots.

Add wet ingredients into dry ingredients and mix until just combined.

Pour batter into greased baking dish and bake for 30-35 minutes or until a toothpick inserted into bars comes out clean.

Allow to cool completely before slicing into bars.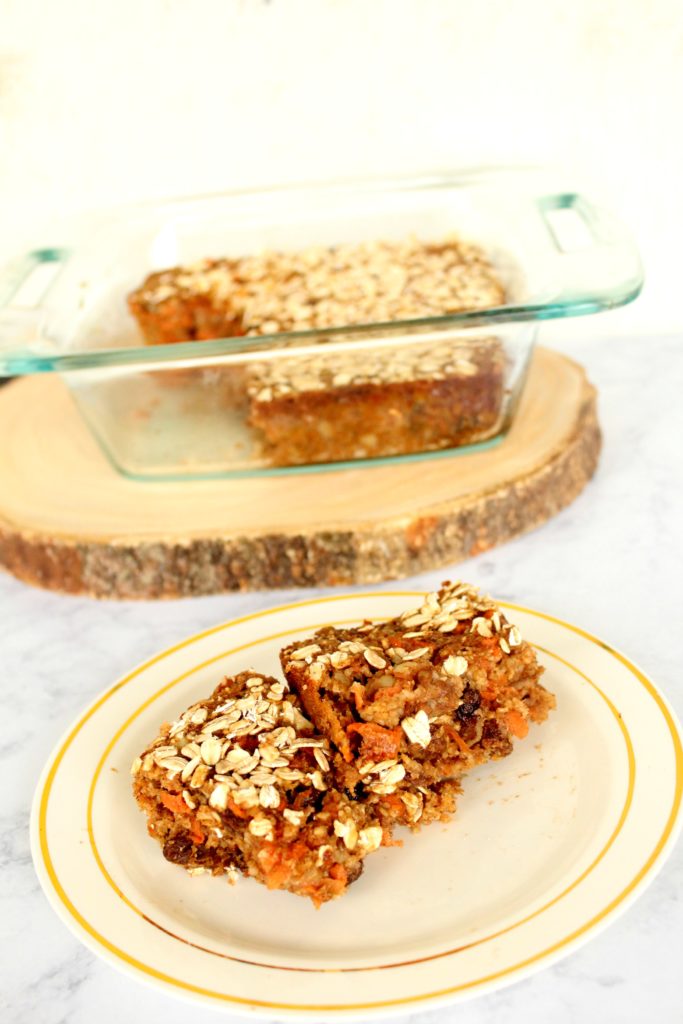 Do you like carrot cake? Would you try healthy carrot cake bars?
[ad_2]

Source link